Medical Alert Bracelets Designed for the way you live

Handmade styles like you've never seen before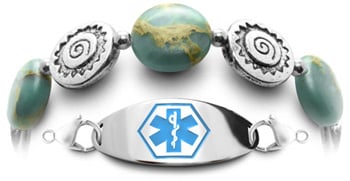 Over 600 designs, gives you the world's largest selection of customized handmade medical bracelets. They're all custom sized, one of a kind designs, created by Abbe Sennett a cancer survivor, fine artist and founder of Medical ID Fashions.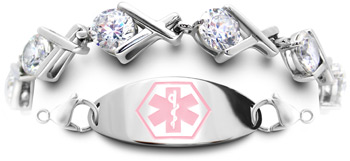 Better looking. Better built.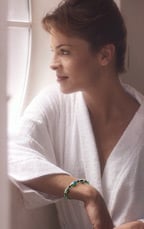 Our beaded bracelets are
"overbuilt"
to last much longer. After all, you wear them everyday and night. Our proprietary design and construction methods and materials outlast any other custom beaded medical bracelet. The same goes for our stainless steel bracelets.
Customized to you for a perfect fit every time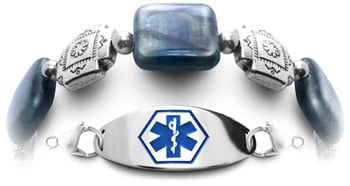 Every medical bracelet is custom sized to fit your specific wrist in the way you specify. No more small, medium and large! Give us your skintight wrist size and you'll get the right comfort room with our scientifically accurate system. Need help, see Beginners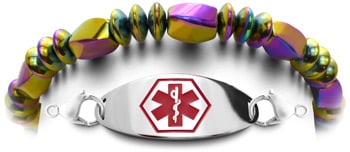 No more boundaries
The shackles have come off. With over 600 choices—you're free to express your own individual "fashion statement" that matches any lifestyle you wish. Now let your personality shine like never before.