Tracking Lost Alzheimer's, Dementia and Autism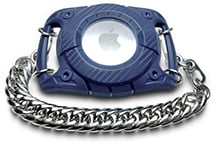 Now tracking your loved one is easy
and affordable with the Apple® AirTag® added to our AirTag® Holder Bracelet. Our exclusive unremovable AirTag® Holder Bracelet effectively helps find missing Alzheimer's, Dementia and Autism patients through the Apple network of many millions of Apple devices all interconnected to all AirTag® devices. To purchase for
ALZ
or
Autism
NOTE: AirTag® device is not included
 with our AirTag® Holder and Bracelet.
AirTag® is sold separately
.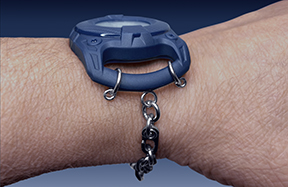 Takes 2 hands to open our exclusive unremovable clasp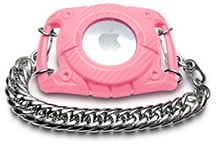 Because it takes two hands to open
, this unremovable bracelet system prevents your loved one's from taking off this life saving device. It makes finding special needs kids and compromised seniors easy by using your Apple® i-Phone®, i-Pad® or Apple® computer. Make sure you have Apple® iOS 14.5 or later.
How to install your AirTag®
into our AirTag® Holder Case.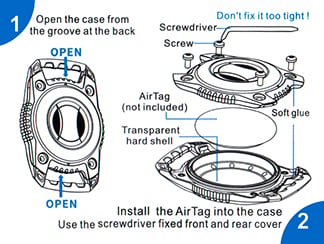 An affordable alternative to costly GPS systems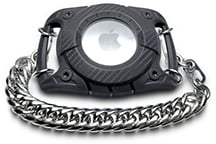 A GPS bracelet maybe effective
, but it will cost a lot to maintain with the high monthly charges for satellite and cell tower infrastructure. AirTag® has now become a cost effective way to track your lost luggage, as well as your lost loved ones.
Our Unremovable Clasp System