Lymphedema Resource Guide
This guide will help anyone faced with lymphedema challenges to learn more about their condition, get advice, join like-minded groups and find helpful products. Available Lymphedema Bracelets
Lymph Notes has been providing lymphedema-related information, resources, and community online since 2003 and publishing books since 2005. Team and advisory board members frequently participate in professional conferences and support group meetings.
• Lymph Notes is dedicated to providing:
• Information that is objective, authoritative, clear, and understandable.
• Resources that are useful and easily located.
• Community and online connection with others based on shared interests.
The Lymphedema Advocacy Group is an all-volunteer organization of patients, caregivers, healthcare professionals and industry partners. Our mission is to advance lymphedema care in the United States by advocating for improved insurance coverage for the diagnosis and treatment of the disease. For this purpose we work to increase awareness of and education about lymphedema amongst lawmakers, insurance providers and other relevant entities. We support attempts to improve coverage at both the state and federal levels and encourage all members of the lymphedema community to become active participants in this process. Our primary objective at this time is passage of the Lymphedema Treatment Act.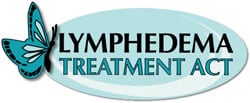 We're focused on producing bi-annual educational conferences that provide educational disease related information and awareness to Lymphedema patients and medical professionals. 

OUR MISSION
Our commitment is to Lymphedema patients of all ages and their families who live with this chronic disease. To improve lymphedema related awareness and to provide the latest practical treatment options information to healthcare professionals, patients, and caregivers.