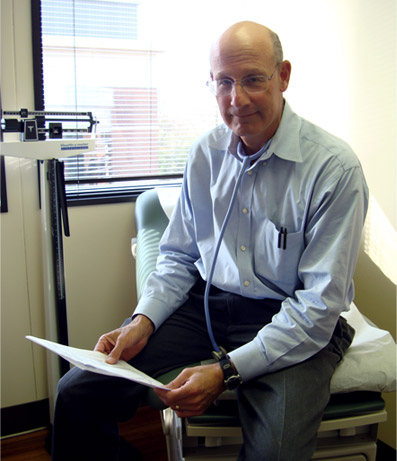 "It's not too many times that there is a medically useful jewelry product, but this is the exception. This concept is ingenious because it promotes wearing a vitally important medical ID—critical to save lives. I endorse these beautiful bracelets to encourage wearing a medical ID and keep my patients safe." 
Barry Goldberg, MD - Highland Park, Illinois
"I received my beautiful medical ID bracelet yesterday. It fits perfectly and is so pretty. I cannot thank you enough for coming up with something so inspirational for people. It was a great help as well calling about the sizing. What a caring business you run. Wish it could be like that everywhere. Thank you again for a lovely bracelet that I am so proud to wear." 
Loire C - Maryland Heights, MO
"Abbe, I wanted to let u know we got our sons bracelet. The minute I put it on him I felt a weight lifted off my shoulders. It's a perfect fit. And your handwritten note was the icing on the cake. Thank you so much, and God bless you for this wonderful product and service you offer!" 
Melisa C - Sacramento, CA
"Abbe, I just want to thank you. My mother had her brand new (ALZ) bracelet on just in time! She got out of her house this morning when my sister was sleeping.  A nice man found her about a block away barefoot. He called the police who was able to get my sister to come pick her up. If she had not had the bracelet, I do not know what would have happened. Thank you so much for your product!" 
Melanie F - Wilmington MA
"We received my kids bracelets and the extra jump rings. Thank you for sending these!! They are very secure indeed. I have not seen either even attempting to take them off. I commend you on your outstanding customer service and attention to detail!!" 
Frances C - Canada
"Abbe was wonderful. She called me to confirm what I was looking for. We talked several times until she was sure that my desires would be met. I would recommend medical id fashions to anyone. I am a pharmacist and can't wait to tell my colleagues." 
Wendy V - Converse TX
"I must say, my mom's comment was perfect. After she had the (ALZ) bracelet on for a few days, she comes to me and says, "I can't get this thing off." Music to my ears!"
Jerry M - Lombard IL
"Oh gosh, Abbe, the (Alzheimer's) bracelet is perfect! It moves on his arm a bit but it will not come off his wrist. It is so beautifully made. We are very pleased with it! Thank you." Cindy H - Saint Peter MN

"We received Bob's bracelet last week and he has been wearing it.  Perfect fit, which I expected thanks to you working so closely with me!  And, he hasn't complained about wearing it.  Just a blessing. Your professionalism and personal service is so very appreciated.  Thank you so much." Linda L - Fernandina Beach FL

"I ordered 3 of these bracelets and am soooo stinking HAPPY!!! They are just beautiful and perfect!!! Abbe & Olaf are super great people!! If your thinking of ordering DO IT!!! YOU WILL NOT BE DISAPPOINTED!!!! ❤❤❤❤" Monica H - Howell MI

"My lovely new bracelet arrived incredibly quickly. Thanks for taking so much time with me to tell me about the various options. It turned out better than I could have hoped, and is so much more attractive than the other bracelets that I had purchased.  I'm delighted to have found you." Lissa W. - Cleveland Heights OH
"After searching about 30 different web sites looking for the perfect bracelet I was so excited to find your beautiful designs that all I wanted to do is get it ordered." Gaye A - Walnut Creek CA

"I want to thank you for creating such a beautiful med id bracelet for me. I haven't taken it off since I got it. The bracelet saved my life on Saturday. I passed out at work from low blood sugar and one of the guys found me on the floor.  He found the bracelet and called 911.  My blood sugar was 38!  I can't tell you how grateful I am. Amy A. - Oakland IA
"When initially told I needed to wear a medical bracelet, I was beyond resistant. I told people that I was already branded with scars and did not want to walk around with an ugly bracelet that I felt was a neon sign flashing "Look at her!! She's sick!" Your bracelet changed that. I am not wearing a neon sign...I am wearing a beautiful piece of art." Stephanie E. - Oklahoma City OK  
"I've had a bracelet for about 3 years and it still looks great! It's one you can wear in the water and is still shiny and bright. I love it!" Susan D. - Albany NY
"I dabble in making jewelry myself, so I know what it takes to make something so gorgeous. I just wanted to say, to anyone who is hesitant about ordering anything off the internet, in this case-lol-don't be! Kat S. - St Louis MO
"I recently purchased one of your bracelets and I love it!! It really is the first medical ID jewelry that I've continually worn every day. My doctor that manages my Addison's disease has been telling me for 20 years to have something on, and I was just stubborn. Now that we have survivors and wonderful artists like yourself out there, it seems more like fun to order these pieces." Nicole ☺ C. - Englewood CO
"I abhorred the thought of being labeled as less-abled, with a bland medical tag on my wrist. Thank you very much for taking on the task of creating beautiful pieces of expressive jewelry that have nothing less-abled about them." Darlene H. - Woodinville WA
"I wanted to let you know that my docs at Hartford Hospital noticed my alert bracelet and asked for your information. Hope you see an influx of orders from CT!" Carrie D. Hartford CT
"I get lots of complements on my bracelet especially when people realize that it is a medical alert. Thank you again for your courage and inspiration." Ruth C. - Brooklyn NY"
I love, love, love my medical ID fashion bracelet. It looks sooooo good. And the surprised looks I get when people compliment my bracelet and I turn my wrist over revealing it's a medical alert bracelet is totally worth it. The bracelet is so comfortable I forget I'm wearing it. Kay M. - Chicago IL
"Your talent shines through in how beautiful and artistic it looks but the love you put in it is evident too by how it feels when I wear it. I feel blessed. Thank you with all my heart." Rebecca L. - Columbus OH
"I want to thank you for caring enough to come up with a style like this. The old bracelets are so ugly and bulky I was never inspired to use it. I use this bracelet mostly all of the time. Last month, I had episodes of low blood sugar and passed out. Thanks to the bracelet they were able to figure out my illnesses." Carmen F. - Mount Prospect IL
"I am shocked and pleasantly surprised at your email. Thank you for ASKING what I want rather than assuming. What a nice change from the rest of on-line purchases." Nancy F - Pepperell MA
"Deloris LOVED the bracelet! She had me put it on her right away. She kept admiring it! Mission accomplished." Carrie J. - Northbrook IL
"I just had to stop and take a minute to Thank You for the bracelet! It is gorgeous and it wears well. I can't stop looking at it. Thank you so much." Betty G. - Chicago IL
"The bracelet came today and it is great. I will be proud to wear this one. I love your designs. I did a lot of jewelry work back in college, so I enjoy seeing good design instead of the plain bracelets from others. Phillip L. - Winston Salem NC 
"Just received my medical alert bracelet and was very happy with the style, fit and prompt delivery! Abbe was a pleasure to talk to and she was a great help deciding what would be the best engraving, with the best information needed to keep me safe. Thanks! I would highly recommend this website!" Cindy F. - Lindsay, Canada