20% Holiday Sale (Excludes Sets)
20% Off Holiday Sale
only on non set bracelets* - use code "
HOLIDAY
"
*Excludes all Sets, AirTag Bracelets, Special Sales and bracelets $39 (base price) and under.
Unremovable GPS and AirTag Tracking Bracelets

Unremovable GPS and
AirTag® medical bracelets
now available. Call 847-638-2223 for information and to order. Now track your Alzheimer's, Dementia and Autism loved one's to bring them home safely. These bracelets are unremovable by the person wearing them because it takes two hands to open our exclusive unremovable clasp.
USA handmade medical bracelets fit better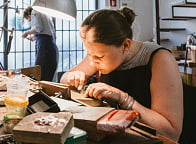 When you wear a medical ID bracelet around the clock, seven days a week, it has got to fit right. That's why our artists custom size each bracelet to fit every customers' wrist size—with just the perfect amount of room for comfort! Every bracelet is made right here in the USA. See Handmade
 
Why get unremovable Alzheimer's, Dementia & Autism ID bracelets?

It's difficult enough to deal with day-to-day problems of Alzheimer's, dementia and autism without a constant fear of the elderly and the impaired wandering off. You've tried those cellular alert bracelets, but they're too easy to remove. And the same goes for "ordinary clasp" medical bracelets—leaving you without a safe return. We've designed an exclusive unremovable clasp system requiring 2 hands to open to bring your loved ones home safely. See ALZ awareness help, ALZ bracelets, Autism Awareness and Autism Bracelets. Also see: ALZ legal help
Top Doctor prefers beautiful medical bracelets

"It's not too many times that there is a medically useful jewelry product, but this is the exception. This concept is ingenious because it promotes wearing a vitally important medical ID—critical to save lives. I endorse these beautiful bracelets to encourage wearing a medical ID and keep my patients safe." Barry R. Goldberg, MD - "Top Doctors in Chicago" - Best specialists: Internal Medicine - Chicago Magazine - See what customers say.
Designed and handmade by someone just like you

My name is Abbe Sennett a cancer and heart survivor for the last 19 years and wear a medical bracelet 24/7 to stay alive. I'm also a jewelry designer and award winning artist, and found most medical alert bracelets too embarrassing to wear. So I made my own, and now have an incredible array of exclusive styles—all handmade in the USA to keep you safe. I want to protect people that are reluctant to wear those ugly medical alert bracelets. And, because I understand what people go through, I contact every customer to assure it always fits right, and the tag tells how to protect you. Find what's right for you.
When ALZ and Dementia Requires Legal Help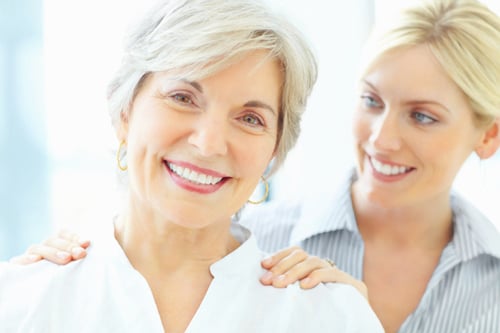 If you are having legal problems with your family members or the caregiver concerning your loved one with Alzheimer's or Dementia, please read this helpful guide by a notable attorney: Barry M. Rosenbloom. You may avoid some serious problems if you are not protecting your Mom, Dad and perhaps—even yourself. See ALZ Legal Help 
 
How to save your life when every second counts

150 million Americans must wear a medical ID bracelet to stay safe, but most bracelets are so ugly no one wants to wear them, putting themselves at risk. To help, we offer over 600 beautiful designs with guides for sizing, proper materials, advice on what to put on the ID tag and more. So select what's good for your lifestyle, and get yourself protected in style.  Start with our
Beginners Guide
Why a medical bracelet is the fastest way to stay safe

Because paramedics always look to your wrists first, a medical alert bracelet is your fastest way to help make quick decisions necessary for them to prevent serious injury or death. With all critical information on your tag, it's a sure way to explain your Diabetes, Lymphedema, Heart Problems, Allergies, Epilepsy, Alzheimer's, Autism, Kidney Transplants and many other medical conditions.   Read about your specific Illness above and the smart ways to protect yourself.