We're focused on producing bi-annual educational conferences that provide educational disease related information and awareness to Lymphedema patients and medical professionals. 
Learn More
Lymphedema bracelets can prevent serious injury
To avoid lymphedema injuries from needle punctures and blood pressure cuffs, your ID tag might read something like this: 
L-ARM: NO BP/IV
NO NEEDLES/LABS
LYMPHEDEMA
ICE: 888-888-8888
Also see:
Abbreviations
and
Beginners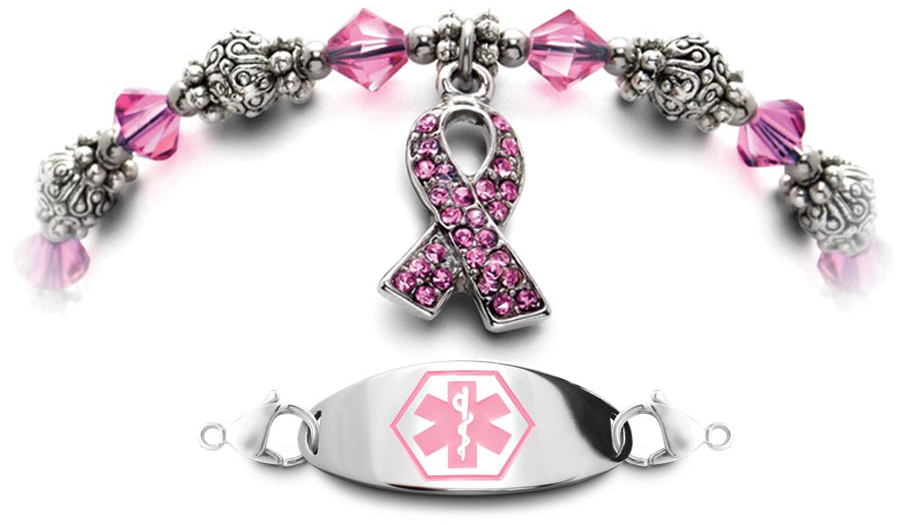 Buy any of 600 styles to help the LLF
     Buy a medical bracelet and help the Lymphedema Lifeline Foundation get donations from Medical ID Fashions for every bracelet order sold. They're our newest partner in the struggle to help lymphedema patients everywhere.
     When you can't speak, having medical ID bracelet on your wrist helps when first responders and doctors only have seconds to determine what they can and cannot do. Having all critical medical information will assure proper care.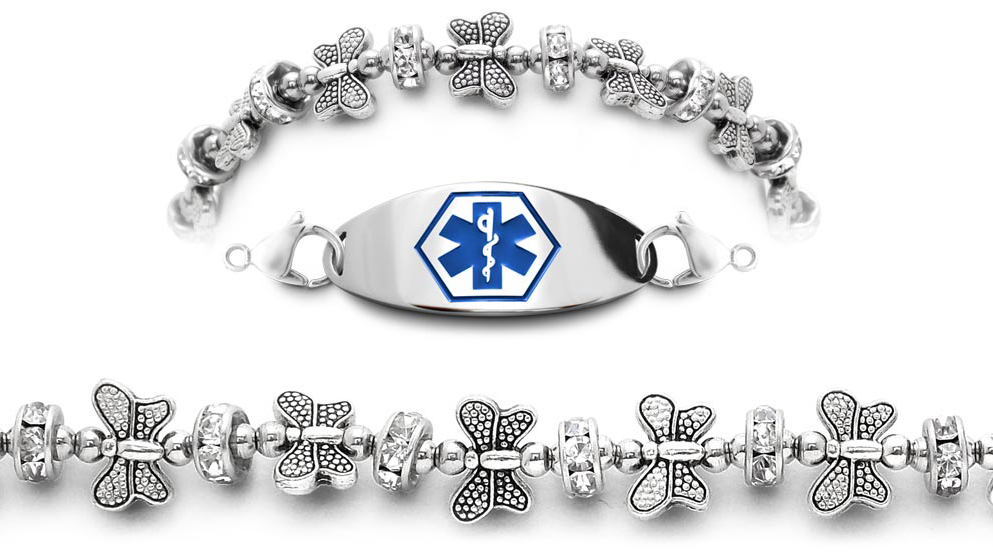 Wear a Butterfly Symbol proudly
Causes of Lymphedema
At Birth,
 some people have abnormalities of the lymphatic system. This type of lymphedema is known as Primary Lymphedema (Melroy's Disease). Depending on how severe the disease is, swelling can be immediate or may develop later in life. (Praecox/Meige Disease and Lymphedema Tarda)      
Most lymphedema
cases within the USA is a Secondary Lymphedema. This type of lymphedema occurs from damage to the lymphatic system, typically related to surgery and/or radiation therapy from cancer treatment—and breast cancer related lymphedema has been studied the most.       
Traumatic injury
to body tissues such as from burn injury, crush injury, scarring or infections of the lymphatic system can cause lymphedema. If left untreated, lymphedema leads to a chronic inflammatory condition, possible life threatening infection and hardening of the skin that, in turn, results in further lymph vessel damage and unsightly distortion of the affected body parts.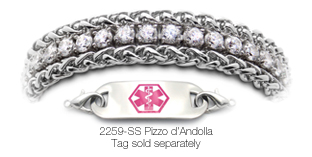 Buy any of 600 styles to help the LLF
     It's caused by an abnormality of the lymphatic system either a Primary or a Secondary disease leading to excessive buildup of the interstitial fluid, known as lymph. Lymph fluid is responsible for transporting lymphocytes, proteins and cellular waste essential for optimal health. Stagnant lymph contains proteins and cellular debris that causes swelling of affected tissues. Lymphatic fluid can build up in any area of the body that has inadequate lymphatic drainage and can lead to Lymphedema.
     Advanced lymphedema is complicated by recurrent infections, non-healing wounds, discomfort to severe pain, and difficulty with daily tasks, emotional and social distress. Lymphedema is a disease that can develop slowly and once present, is usually progressive and has no known cure. The overall risk of  developing Lymphedema after cancer treatment is reported to be 25.5%.  The risk of developing lymphedema does not diminish over time but is a lifelong risk. 
Cindy Lichtenhahn LMT, CLT, LET-II
Buy a lifesaving medical bracelet today
See Over 600 Lymphedema 
Designs
All lymphedema bracelets are handmade in the USA and custom sized for you.
Lymphedema Gold & Silver Chains
Exclusive WaterWear Bracelets® in an incredible variety in 
Gold/SIlver
 for rich textures and finishes.
Lymphedema Fashion Beaded
For any occasion see precious and semi-precious stones in hundreds of styles in our 
Fashion Beaded
 section.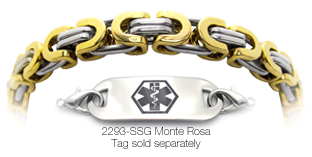 Buy any of 600 styles to help the LLF
Designer Stainless for Lymphededma
The ultimate in exotic stainless steel gives you incredible fashions to rival fancy tennis bracelets at 
Designer Stainless
.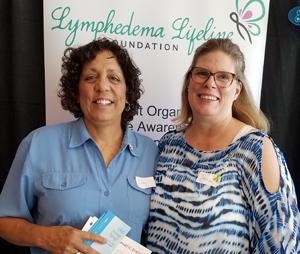 The people that do the good work at LLF: Cindy (Left), Denise (Right).